Winchester SUPX 30-30 170 GRAIN POWERPOINT, 20 ROUND BOX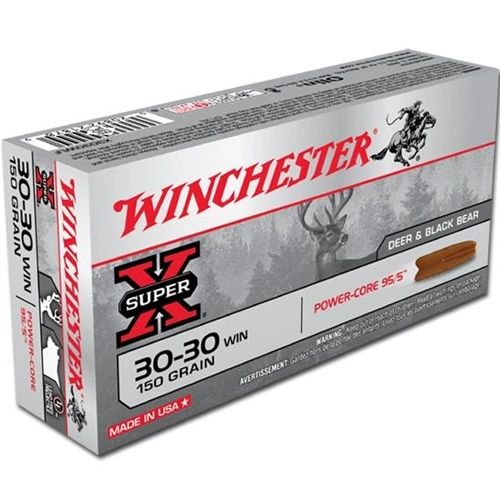 Winchester SUPX 30-30 170 GRAIN POWERPOINT, 20 ROUND BOX
Winchester Super-X 30-30 Winchester ammunition is ideal for big game hunting, such as Whitetail, Mule deer, Antelope, and Black Bear. Winchester Super-X 30-30 load provides shooters and hunters with proven accuracy, high velocity, maximum impact, and rapid controlled expansion. These premium rifle cartridges are perfect for use with any firearm chambered for 30-30 Winchester ammunition.

· You must be 18 or older to purchase Rifle or Shotgun Ammunition and 21 or older to purchase Handgun Ammunition. In ordering this product, you certify that you are of legal age and satisfy your jurisdiction's legal requirements to purchase this product.
· For safety reasons, we do not accept returns on ammunition. Always make sure you use the correct ammunition for your specific firearm.
· The sale or shipment of this product to residents of certain jurisdictions is prohibited. Check your local laws before ordering this product. Check your local laws for any other regulations.