Sure Shot exploding Target 1 pound center fire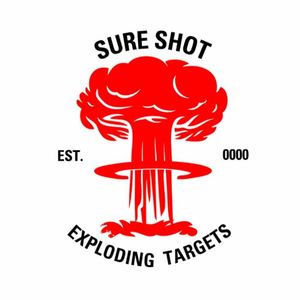 Sure Shot exploding Target 1 pound center fire
Reasons why our targets are the best on the market:
We make our targets from the highest quality chemicals available on the market designed for Aerospace / Explosives industry.
Every target is hand packed with a hand weighed amount of catalyst,(no guessing if you will have enough for all your targets by scooping)
All you need to make a target is inside each target container so if you want to bring 4 targets with you just throw them in your cargo pockets and go! The bag the base is in works as a clear mixing bag!
During Development we tested targets in Maryland, Utah,Wyoming, Arizona, Alaska and Louisiana to make sure our formulas performed the same in every climate. As long as stored as directed, in a climate controlled environment, 100% Detonation, 1st shot, every time!
Our base comes in a 2 mil clear bag you can use to mix in then turn the bag upside down then insert the bag back into the container so when you just nick the lid and the target turns over you don't loose all your explosive!