Grill Your Ass Off - Wille Pete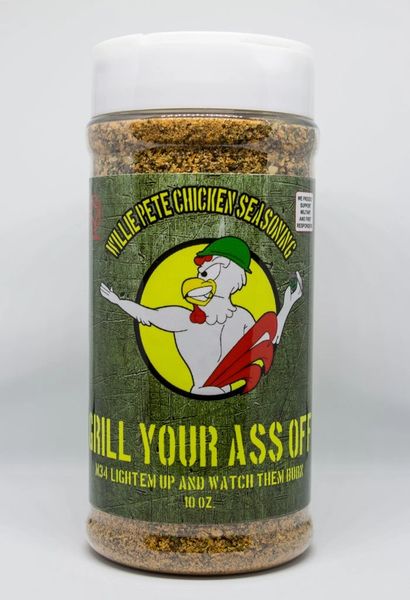 Grill Your Ass Off - Wille Pete
WILLE PETE CHICKEN SEASONING
For the original white meat, we could go no further than the M34 White Phosphorous Grenade. This seasoning will have explosive southern garlic pepper effects to chicken. So light'em up and watch them burn!
All of our seasonings have NO MSG.
Willie Pete- Ingredients: Black Pepper, Garlic, Sugar, Onion, Disodium-Inosinate, Disodium Guanylate, Paprika, Bell Pepper, Parsley, Spices & Red Pepper.