Grill Your Ass Off - Infidel Pork Rub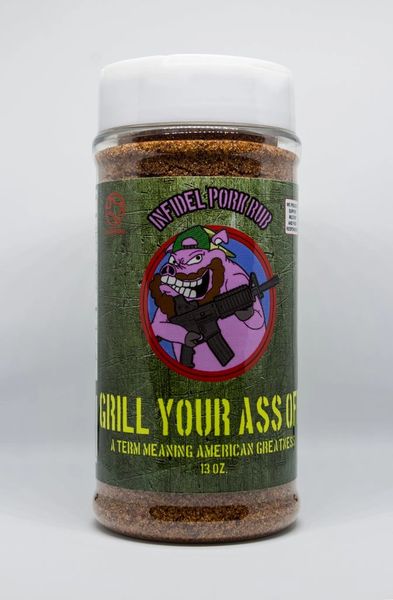 Grill Your Ass Off - Infidel Pork Rub
INFIDEL PORK RUB
Infidel; A term meaning American Greatness. With a name like this you know you are getting one hell of a seasoning made for the meat (pork) to match the name. Infidel Rub has been formulated with just the right amount of sweet and spice. So whether you are grilling pork chops or some competition ribs you will have the seasoning to operate on.
This product will clump due to the brown sugar. We don't add any anti-caking agents to keep ingredients 100% natural.
All of our seasonings have NO MSG.
Ingredients: Brown Sugar, Salt, Onion, Spices, Garlic, Chipolte Peppers, Red Pepper, Spice Extracts.