Fiocchi 38SPL 130 GRAIN FMJ, 50 ROUND BOX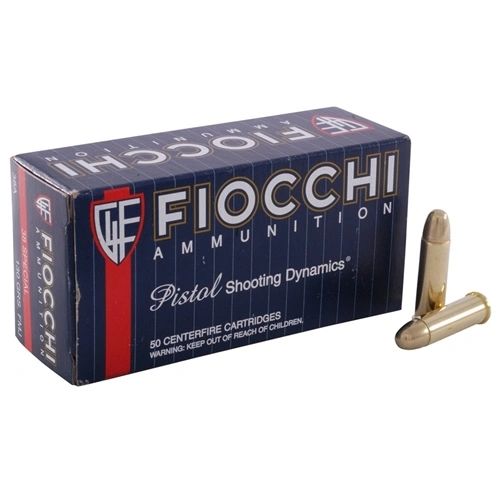 Fiocchi 38SPL 130 GRAIN FMJ, 50 ROUND BOX
Fiocchi Shooting Dynamics ammunition offers great quality and consistency for the high-volume shooter and hunter. The philosophy behind the Shooting Dynamics line is focusing on the accomplishment of the perfect synergy between shooter, firearm, and ammunition. Most of Fiocchi ammunition is loaded at their factory in Ozark, Missouri, but due to high demand Fiocchi also imports ammo and reloading components from their factory in Italy. All Fiocchi ammunition is loaded to either C.I.P. or SAAMI specifications.

· You must be 18 or older to purchase Rifle or Shotgun Ammunition and 21 or older to purchase Handgun Ammunition. In ordering this product, you certify that you are of legal age and satisfy your jurisdiction's legal requirements to purchase this product.
· For safety reasons, we do not accept returns on ammunition. Always make sure you use the correct ammunition for your specific firearm.
· The sale or shipment of this product to residents of certain jurisdictions is prohibited. Check your local laws before ordering this product. Check your local laws for any other regulations.