Counter Strike Coffee - Callsign Chaos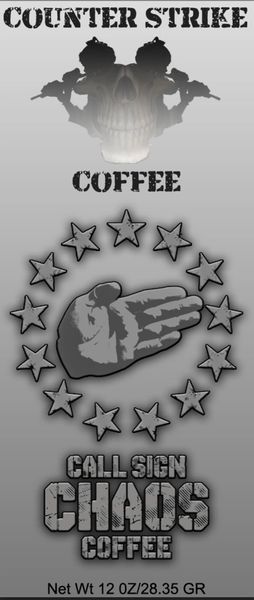 Counter Strike Coffee - Callsign Chaos
Tired of waking up unsatisfied and lacking the energy you need to vanquish your daily routine?
WELL, FIX YOURSELF!
This brew of single origin coffee would give the Mad Dog himself a "freedom boner" to last a lifetime. When the bean itself is called, "Pure/Heirloom Bourbon Arabica", you know an action-packed vat of goodness is about to enter your pipes. Knife hand your day in the face with
Call Sign "Chaos" Coffee
, and set yourself to a standard that belongs on a presidential staff.