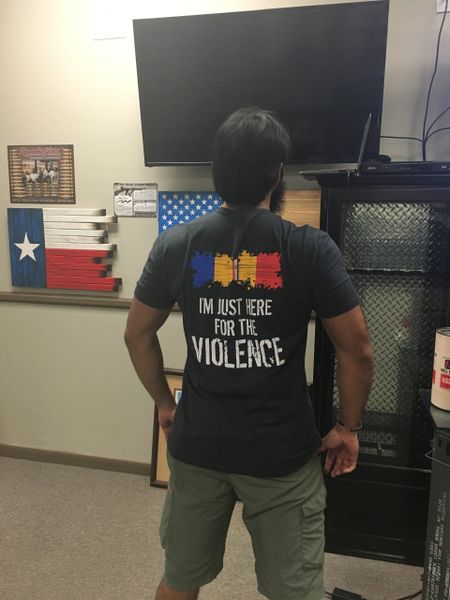 CAR shirt
The Navy CAR was authorized on 17 February 1969 and may be awarded to members of the Navy and Marine Corps, "...who have actively participated in ground or surface combat."

This shirt makes us happy, not as happy as violence does but it's a good filler.
This lightweight shirt is available in pretty much all unisex sizes (S, M, L, XL, 2XL) out of 100% pre-shrunk cotton.